Where To Stay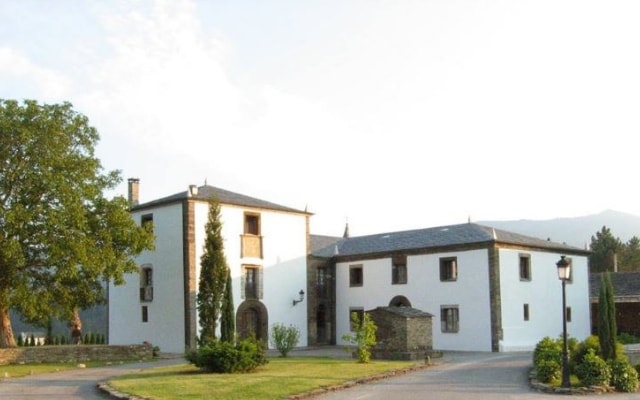 Bed and breakfast. Historic building with 10 double rooms with ensuite bathrooms, a lounge with a fireplace, covered outdoor area with games and a large garden with an outdoor swimming pool and orchard. Bikes available (Free)
How to get there?
O Pacio s/n. 27765 (Trabada)
Phone: (34) 982 135 077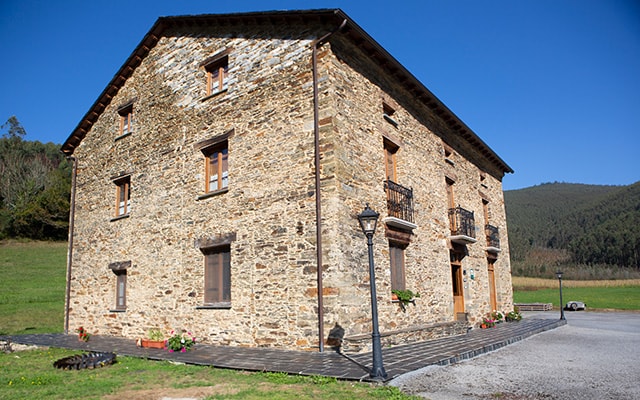 Set in more than 50 hectares, protected by the Natura 2000 Network and located in the "Rías Altas Lucenses" (A Mariña Lucense), where you and your family can enjoy both mountain and beach. 
How to get there?
C/ O Bizarro s/n 27765 Trabada (Lugo)
Phone: (34) 656 35 51 44
A restored stone house that is typical of Galician architecture. It is surrounded by a large garden where there is an old grain store, a well, a cellar in which the bread was baked… It also has a barbecue, swings, a small vegetable garden and various fruit trees the customer can enjoy. 
Casa Carballeira is divided into three fully equipped apartments. 
How to get there? 
Phones: (34) 982 135 226 //(34) 607 34 90 45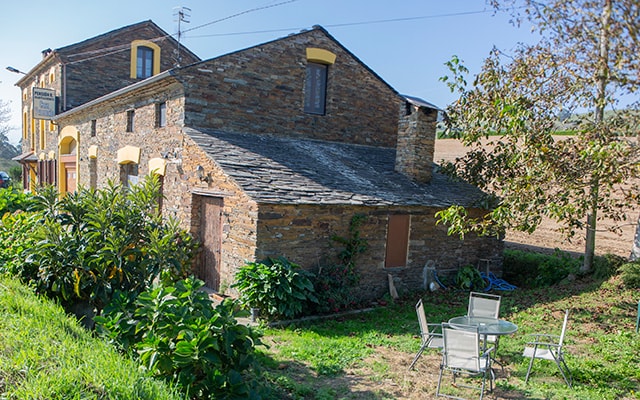 Rooms available in a typical Galician stone house. It consists of a living room, three double bedrooms with bathrooms, and a single bedroom with a separate bathroom. All of them have a television, heating and beautiful views. Breakfast is optional. 
In addition, it has a kitchen with microwave, electric cooker, kitchen utensils and barbecue. 
How to get there? 
Vilarbetote, 27766, Sante (Trabada )
Phone: +34 607 539 050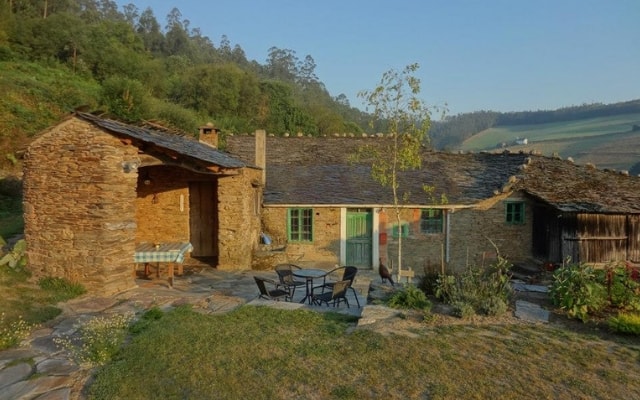 Whole barn to rent. Sleeps up to 4 people in 2 en suite bedrooms. The upstairs bedroom has a double bed, and downstairs there are 2 single beds. Both bathrooms have power showers. 
It has underfloor heating, wood burning stove, Wi-Fi, 42" HD English and Spanish TV, kitchen and utility area.
How to get there? 
Requeixo, parroquia de Vidal (Trabada)
(34)605 86 20 65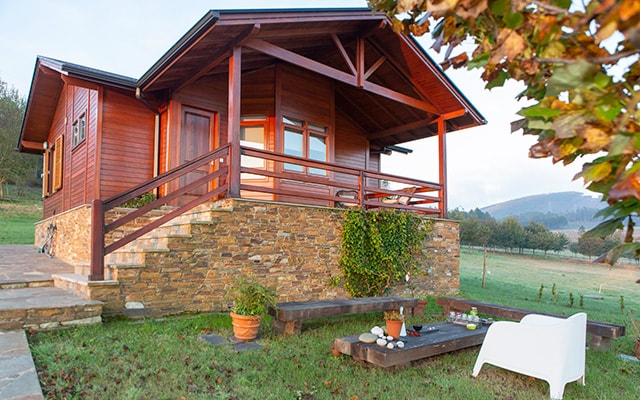 Nordic cabin of 80 m2 for 4-7 people, with everything you need: heating, dishwasher, washing machine, parking… It has a living area with a large kitchen, dining room, two bedrooms and a bathroom. It has also an outside furnished area with porch and a garden.
How to get there?
Lendecoira,s/n
27766 Lendecoira – Trabada (Lugo).
(34) 622 47 90 96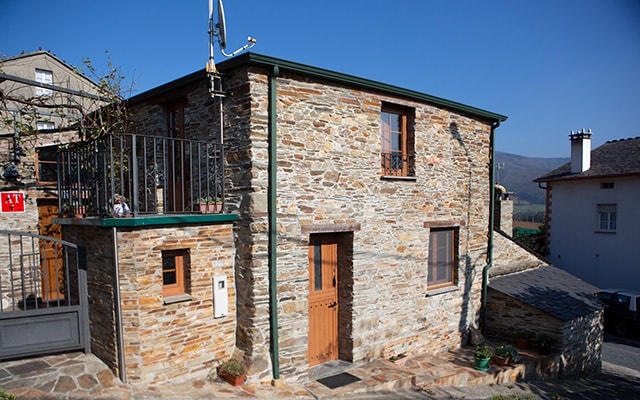 This is an  apartment with a double bedroom, a bedroom with a double bed and a sofa bed, and a bedroom with a small extra bed. It has a family bathroom and a kitchen with fridge, microwaveetc. It has a fireplace, bed linen, hairdryer…
How to get there?
Vilarbetote 
Code post  27766 Trabada
(34) 982 156 268 –  (34) 630 281 488
This house is a small and very beautiful getaway, tastefully restored in true Galician style using local materials. All the electrical appliances are "hidden" in the cupboards. It has a wood-burning stove with a bench behind it, something typical of the Asturian-Galician Mountains. 
The first floor bedroom is like a loft. Downstairs it has a living room with a sofa bed and a dining room. In addition, all of this is surrounded by a large garden of 600 m2
How to get there? 
Lgar. Roxo Seco, 4, Vilaformán
Postcode 27766 / Trabada (Lugo)
Phone: (34) 629 382 752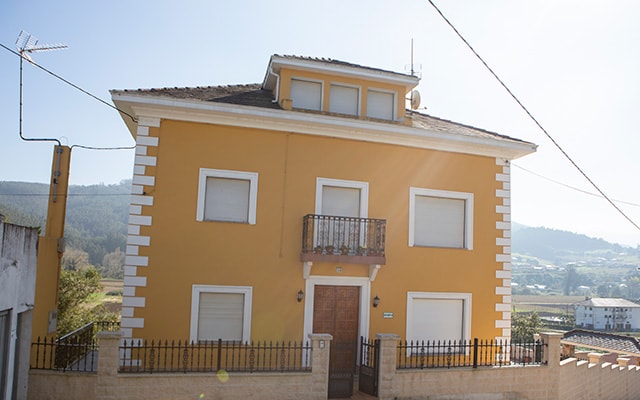 Casa Rubieira
Beautiful mountain views. It has 6 bedrooms, a kitchen with an oven, a seating area and a bathroom. It has a barbecue and a playground.
How to get there? 
San Martín, 10 - 27766 Ría de Abres.
Phone: (34) 622 106 350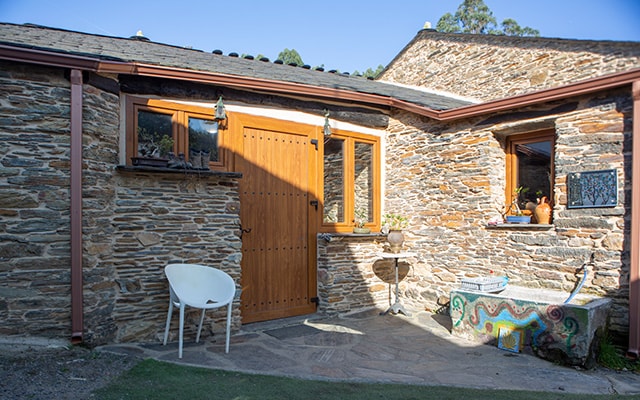 'Exchange' house for pilgrims. 
How to get there? 
A Trapa 4. Trabada
Phone: (34) 628 45 74 27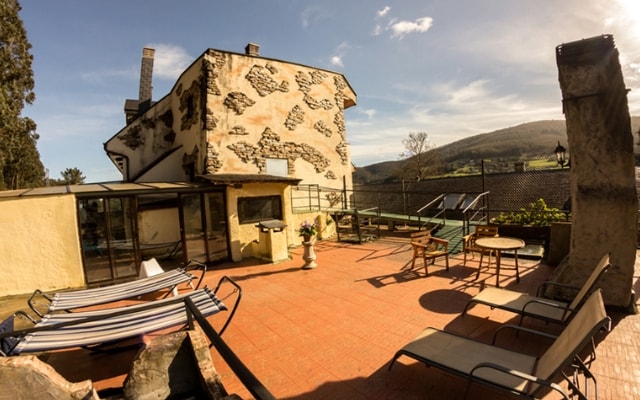 A hostel adapted for people with disabilities. All bedrooms, spa and common areas are adapted for people with reduced mobility. We also have a wide variety of homemade food, free Wi-F and transportation for guided tours and trips.
How to get there? 
Phone: (34) 691 69 18 27